None of us could have foreseen the resilience shown by the prime/super prime London residential markets in 2020. Property elbowed its way to the top of the personal agenda and, for wealthier Londoners, a move to a home more conducive to lockdown life became a priority. It is too early for us to tell whether the market will rally as fervently in 2021. The agreed trade deal with the EU has certainly helped to settle nerves and the successful roll out of the vaccine is providing an enormous boost for the UK, instilling hope that better times lie ahead.
 In the meantime, and whilst we endure lockdown number 3, the market remains the preserve of battle hardy domestic (including resident non-dom) buyers who are willing and able to venture out; those who failed to conclude a purchase at the back end of last year and who are very focused on securing a best-in-class family home for the long-term (think wide plot, large gardens, office space and off-street parking). With demand dampened momentarily, many sellers are using this time to get their stables in order; preparing legal packs, finalising marketing materials and allowing only extremely motivated, represented buyers through the door. Good properties will continue to trade discreetly off-market, avoiding exposure via widespread advertising campaigns and with limited fanfare as sellers hope to minimise footfall in their homes.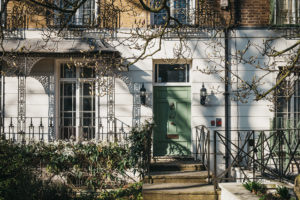 Many of our international clients remained overseas in January having escaped pre-Christmas and we suspect some will continue to see this lockdown out on warmer shores. With significant restrictions to travel already in place, and more austere quarantining measures to be rolled-out imminently, we are unlikely to see a resurgence of international, non-resident buyers in the marketplace any time soon.
 The notable absence of such international buyers (at least physically) is being used by some market commentators to suggest now is a unique 'buying opportunity' for those in town (or with representation on the ground). There is of course logic for this in areas such as Mayfair, Knightsbridge and Belgravia who are so reliant on international demand. However, for residential areas with prime family housing stock such as Notting Hill, Kensington, Chelsea and swathes of North West London, there is enough demand from the local markets to satisfy the subdued supply of the finest properties – at least for now.
 Those giving London's prime and super prime markets a 'buy' rating also reference the length of the current malaise (which began with stamp duty hikes in 2014), the levels of pent-up demand and rapid growth seen after previous property recessions. Certainly, if the vaccine rollout remains on track, efficacy holds up and travel resumes, then there is likely to be a significant release and a much-needed economic boost. The appeal further strengthens if the ongoing weakness of Sterling is added to this which, combined with generic market falls, continues to offer upwards of 40% discounts for dollar 
(and some other currency) buyers.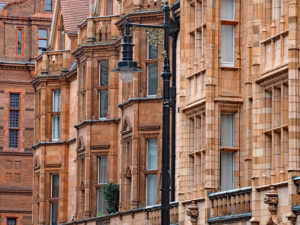 Whilst we hope this vision bears true, some of the "strong buy" ratings perhaps underplay the current headwinds. They ignore current levels of stamp duty which have no historical comparison and are set to rise again in April with yet another 2% to be levied on non-resident buyers. Following the unprecedented levels of defensive Covid spending, few could bet against the introduction this year of substantial tax rises whether in the form of a wealth tax, inheritance tax reform, capital gains rate increases or even the abolition of certain key reliefs (most notably on primary homes).
 That being said, it is important to remember that this is a global battle, and all major cities will be addressing similar themes. As for those who believe Covid will shatter the agglomeration theory, we are doubtful they are right. We have onboarded a number of international clients so far in 2021 who cannot wait to come to London to enjoy the restaurants, the theatres, to spend time with friends and family and to celebrate their freedom. Many of our fellow professionals cannot wait to return to their offices, to reawaken much needed social and cerebral connection and to streamline work efficiencies. As for London on the global stage, for now we have good reason to believe that we will continue to hold our own: not only as we reboot and reconnect with our much-celebrated cultural attributes, but also as we work hard to retain our crown as the global financial centre and to continue to support the pioneers of the established and burgeoning tech industry. Perhaps uniquely to the current crisis, other contenders are facing their own challenges and we have much to build from.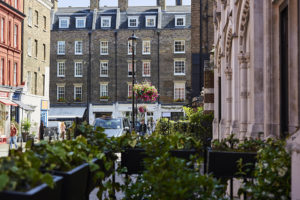 In the meantime, we continue to endorse our long held view that trying to time the market is a fool's errand. The last few years have so clearly shown how best-in-class properties have held their value, substantially outperforming the wider market, demonstrating that value appreciation is driven by the quality of the asset, not the timing. The finest properties are rare and unique, and most will continue to trade discreetly off market, often in a competitive field.
For now, the market is likely to remain the preserve of more focused domestic and resident non-dom buyers and transactions driven by lifestyle trends as we continue to evaluate life with/after Covid. However, local buyers are unlikely to be able to sustain the market for another full year (particularly in the more transient central locations) so mid-term market performance will depend on how quickly international buyers can set foot on British soil. As travel restrictions start to ease, we can expect those with the will and the wherewithal (of which there are many) to make it to London to stake their claim. If that happens, the market may yet fly – we have set doors to automatic, crosschecked and now just await clearance.