As we emerged from lockdown in late May this year, we would have been brave to predict the levels of activity that the prime and super prime London markets have enjoyed over these remarkable summer months. So, encouraged by recent events, and notwithstanding the grim economic outlook, Savills revised their mainstream residential market forecasts upwards this week to reflect a likely rise of 4% in values in 2020 and an overall 20% total growth for the five year period to the end of 2024.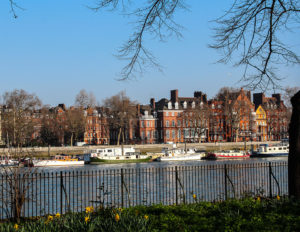 Behavioural changes unleashed by months spent in hibernation (not to mention years of caution in the period since the stamp duty rises and the EU Referendum) led many Londoners to make an assertive move to improve their living arrangements. This has driven demand for houses on good plots with large gardens, flexible working space and close proximity to London's Royal Parks, as well as the open reaches of the River Thames. Special lateral apartments with good terracing or access to communal gardens have also retained their appeal. Although, we do question whether some of the super prime new build developments will weather as well if global buyers recoil from communal living, shunning high service charges for shared amenities that they have no intention of using. There is little sign of this yet in the very best of these schemes (and the best units within them) but only time will tell.
According to Knight Frank, August witnessed the highest number of offers accepted in the capital in over twenty years and prices are now rising (albeit very marginally) rather than free-falling as some had predicted at the outset of the pandemic. This is even more outstanding when you consider how few international buyers are currently present in the market given global travel restrictions. Although we know that many remain poised to take advantage of weak sterling as soon as these lift, particularly in super prime where international buyers make up the vast majority of buyers.
As a firm, we have seen one of the busiest periods in our history, having advised on over £60m of transactions in the last three months. Our buyers have been motivated to upscale, to make lifestyle choices for their families and to enhance their sense of wellbeing at home. We have seen an unprecedented number of new clients – who have been longstanding renters in the London market – take the plunge to buy, finally allowing themselves to feather their nests. Accordingly, the prime rental markets are experiencing downward pressure on rents with fewer new tenants coming to London, possibly a movement out of London by those who don't need to be based so centrally and the aforementioned desire of many renters to own their own homes. That being so, we have seen a continued flight to best-in-class super prime rental properties with fierce competition on two tenancies recently secured on exceptional properties by the team.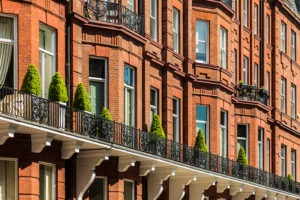 It remains to be seen whether these fervent levels of activity, particularly in the sales market, can endure as we move into the winter months and circumnavigate the multitude of challenges that lie ahead. We suspect not. Covid restrictions have been re-introduced in the UK (the "rule of 6" being the latest) and infection rates are rising alongside the dreaded 'R' rate. We expect most discretionary sellers to hunker down for the winter, reducing stock levels further as demand continues to outpace supply. There will be some small movements from the cycle of life – death, divorce and down-sizing – but financial distress is yet to feature prominently in the prime markets. As furlough unwinds, unemployment levels peak and the full economic effects of the pandemic are felt into the first half of next year, we may well witness more seller motivation but, for now, they remain firm on pricing and keen to try to dictate deal terms!
On the buy-side, needs-driven buyers will dominate the market and patterns of behaviour developed in lockdown will continue to dictate the shape of property preferences and price growth for the foreseeable future. More than ever, certain types of property will fare better than others, with good family houses with lots of natural light, generous gardens and flexible living spaces leading the charge.
In the mainstream market, lenders are taking a cautious approach, reducing their products and LTV ratios. London's prime/super prime markets are sheltered from this liquidity squeeze, lenders remain very keen to lend (and at record low interest rates) with many buyers able to fund in cash and typically only financing for wider liquidity or tax considerations.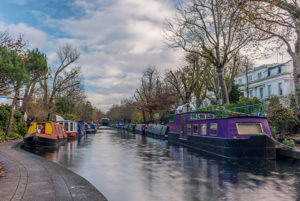 Looking ahead, almost all of the leading sales agents are forecasting a minimum 15% growth in the prime markets over the next five years. The reality is, of course, more nuanced and performance will remain very property specific, as has been the case for many years now. For more compromised properties there may well be falls in value and we expect the disparity in values between the good and the bad to grow exponentially. An increasing volume of properties will trade off market with vendors loathe to publicly show their hands and to protect them from the vagaries of the internet. The era of high liquidity (best evidenced pre-GFC) has long passed with properties now taking on average 6-9 months to sell, with more compromised, overpriced properties stagnating on the market for years.
We expect further demand and supply shocks in the year ahead which will inevitably impact values and liquidity (at least in the short term). These could include timing for a vaccine, the outcome of Brexit trade talks, the value of sterling against US$/Euro, potential wealth taxes (or changes to CGT), an additional stamp duty surcharge for non-residents in April 2021 and the wider economic fallout from Covid-19. This may well lead to fits and bursts of activity in H1 2021 with momentum picking up towards the end of the year with greater clarity on a number of these issues.
For now, we sense this bubble of demand is already starting to ease as the days get shorter and the Covid restrictions take on renewed impetus. Pricing will likely remain stable and even strong for 'best in class' assets, particularly those that can meet the new demands of buyers brought on by their experience of lockdown, but transactional volumes are likely to return to the modest levels of the last few years. We are nothing if not robust in the London market and what the last few years have shown us more than anything is that good quality, uncompromised, unique and special properties hold their value and liquidity through difficult market conditions. We will continue to focus on buying exceptional properties for our clients on the right terms, ensuring that their homes work hard for them emotionally and economically.