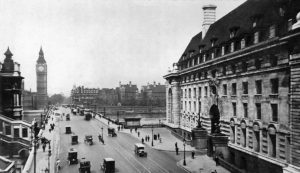 As we began researching our latest market musings, we did so in a blissful post-election, pre COVID-19 world. We had decided on a comparison with the Roaring Twenties; a decade of economic boom, female empowerment and technological wonders. Afterall, the 'Boris Bounce' seemed to usher in a new period of prosperity – global markets were at record highs, Brexit was in motion and the Corbyn risk to our market had been removed. Words such as 'isolation' and 'quarantine' were absent from everyday vernacular and Corona was a Mexican beer best known for its lime accompaniment.
In only a few short weeks that sentiment has changed. Wednesday's Budget was intended to underpin economic confidence and celebrate the beginnings of the nation's biggest spending spree since the 1950s. In reality, this was eclipsed by the immediate need to fund a £30 billion package being made available to help our NHS, our population and our businesses respond to
COVID-19.
The only residential property-specific feature of this year's Budget was the announcement of an additional 2% stamp duty surcharge on purchases by non-residents. Coming into effect in April 2021, the charge gained few column inches, particularly since the established rate was lower than the 3% that had been suggested in the Conservative Manifesto. At its highest, this takes stamp duty on a purchase to 17%. For discretionary, non-resident buyers, this will be a further blow and is likely to impact housebuilders most deeply since they rely heavily on foreign purchasers in their large multi-unit prime developments. However, in a global context, London remains outside the top 10 cities in terms of costs of ownership (buying, owning and selling).
Whilst much of the property industry had hoped for reform to reduce stamp duty, this was never realistic in Boris' first Budget. This was a "People's Budget from a People's Government" and one that was focused on ensuring opportunity is spread equally throughout the UK. It would have been off message to reverse a tax impacting property worth £1.5m+ and predominantly situated in London and the South East.
We were relieved to see that the Budget avoided any form of 'mansion tax' and postponed a major overhaul of the council tax system. All in all, it was a benign Budget for the property market. Clearly, the far greater issue to contend with is how the market will assimilate the current crisis. The Chancellor declared in his Budget speech that COVID-19 will have a "significant but temporary effect on the economic outlook". This seems like a logical basis until proven otherwise.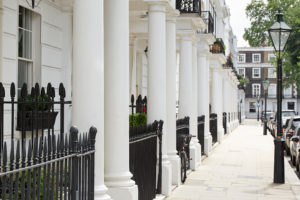 In this environment, we foresee that the London residential market will be the preserve of committed buyers and sellers, likely resident here most of the time. We expect discretionary purchasers to sit on the side-lines, metaphorically and physically, and have heard anecdotal stories of foreign buyers postponing planned trips to London to view properties. We remain active with client searches and have three transactions under offer. There is of course concern around the impact of Corona and clients are rightly distracted (focused on family and their investments) but most sense that this is a short-term issue.
Whilst the current situation has undoubtedly knocked the gloss off the market's post-election optimism, we anticipate that owners of best-in-class properties will hold their nerve in the months ahead, either trading with committed buyers or waiting out to achieve a sale in better times. Stock levels are likely to remain very low, underpinning competition for the best properties, and we are still witnessing a surprising number of competitive bids despite the Corona chaos. There are always a handful of buyers who see opportunity in volatility, and they will no doubt come to the fore (as they did this time last year) to capitalise on weakened sentiment. With very limited distress in the marketplace, their efforts may well be met with resistance.
RFR News
As we acknowledge our 10th anniversary (celebrations will remain muted for now), we look back and feel pride in the business that we have built; a firm that delivers on the goals that we set out to achieve a decade ago and has continuously strengthened its position through difficult times. We have focused relentlessly on maintaining our independence, to always sitting on the client's side of the table and to becoming the trusted partner to London's leading private banks, private client law firms, wealth managers and family offices. We were named Property Advisor of the Year in 2018/2019 and continue to be ranked in the leading industry directories, most recently by Spear's in their 2020 Top Ten Property Advisors index.
As we press send, global equity markets are seeing extraordinary volatility.  International travel restrictions are changing on a daily basis, notably with Trump's latest ban for Europeans.  As a firm, we have decades of experience acting as a client representative (boots on the ground) for our clients.  We are regularly brought in by leading law firms to advise on rescuing challenging projects, something we expect to increase as the consequences of social distancing and isolation causes delays
to projects.