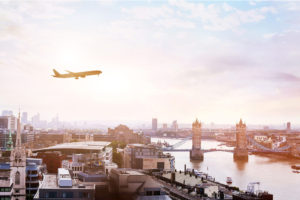 I write our latest insight on the London residential market on a long-haul flight from São Paulo, returning from my first visit to this extraordinary high-rise city of some 22 million inhabitants.
Brazil is going through significant economic change with interest rates at record lows of circa 5%, down from an average of 15% over the last 20 years. The families and private wealth professionals that we met were clear to voice their appetite for more dynamic returns at home and abroad. Amongst the opportunities, London is certainly a consideration – primarily for business and travel (almost everyone I met had visited or worked in London at some point in the recent past) but also for a home that forms part of a global property footprint. For many Brazilians, the US (particularly Miami) is more convenient but the cultural, socio-political and fiscal allure of Europe remains strong with the UK, Switzerland, Italy and Portugal topping the list.
It is always healthy to get perspective from afar. We have become so accustomed to the Brexit battleground, we are convinced that the whole world must be as fixated on our plight. As it turns out, our political vibrations have barely made it across the Atlantic; Brexit was mentioned en passant by my new friends but there was much more concern about the forthcoming US elections and the US economy.
I was fortunate enough to celebrate an early Thanksgiving dinner with a wonderful group of US expats. Whilst much of the discussion centred on Flamengo's remarkable win in the Copa Libertadores (and how they will fare against Liverpool in December's Club World Cup), we also talked widely about the London residential market. The group were interested to hear that some of our domestic clients had dared to call the bottom of the market but what really raised eyebrows was the fact that for US$ buyers property is more than 40% cheaper here in London than it was in 2014. There was also much talk of the wall of money ready to cascade into London if and when sterling falls to near parity (or at least below 1.2:1). The proof will be in the Thanksgiving pie!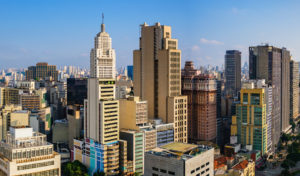 Interestingly, as my thoughts now come full circle as I fly high above the Atlantic I realise that it might be a prominent US citizen who comes to play a leading role in our forthcoming election. President Trump is due to arrive in London on Monday to celebrate the 70th anniversary of Nato. With his penchant for controversy, I suspect Donald Trump wasn't Boris Johnson's preferred house guest this winter, but the US President's visit is yet another reminder of the UK and, particularly, London's importance on the world stage. This week London has also been named No 1 City in the Global Power City Index for the 8th year in a row, reinforcing its resilience and enduring appeal.
 As those around me drift off to sleep, I contemplate making predictions about the election result and the future of the market. I avoid this temptation and instead take some comfort from the group of economists at Goldman Sachs who are currently upgrading their UK growth forecasts, attributing their rare optimism to fading Brexit risks and significant public spending expected post-election. We witnessed a similar sentiment recently from Morgan Stanley who claimed British shares were "potentially the best global equity opportunity of 2020".
You can't deny the potential headwinds – the ink on the government's latest proposals to apply a further stamp duty surcharge for non-resident buyers is barely dry and Corbyn's Labour manifesto effectively calls for the total abolition of non-dom status should they find success. London is not alone in facing popularism and in seeking solutions to the issues of social inequality and affordability. Sydney, Vancouver and New York have all raised taxes in recent years (the first two on overseas buyers) and Berlin is looking to introduce rent controls.   

We will write again with our committed thoughts once the election results are known. In the meantime, my heartfelt thanks to all in São Paulo for their wonderful hospitality and for putting our political malaise into context for now.
Wishing you all a happy Thanksgiving.