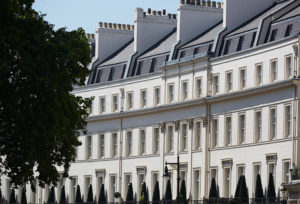 As we put pen to paper, our friends across the Pond are celebrating their 243rd Independence Day. One of the opening tenets of their Declaration of Independence is that "all men are created equal". Equality, or more correctly, inequality, is also a central theme of George Monbiot's recent report entitled 'Land for the Many'. Mr Monbiot's report sets out a series of proposals for the Labour Party to consider for "its policy development process in advance of the next general election". His intent is to "put land where it belongs, at the heart of political debate and discussion". On that count at least, he is almost certain to succeed!
The report seeks to discourage residential property from being treated as a financial asset, covering a huge swathe of issues from: ending the buy-to-let 'frenzy'; abolishing inheritance tax and replacing it with a lifetime gifts tax; phasing out stamp duty for primary homes; replacing council tax with a new progressive tax (based on annual valuations); wholesale tenancy reforms; increasing capital gains tax on second homes and investment properties; acquiring land in common ownership (to enable the next generation to acquire homes); and radical reforms to planning and development.
This is a progressive, socialist agenda which clearly challenges the natural freedoms of the market and will, undoubtedly, come up against serious opposition. The author does go as far as to recognise that it would not be in the greater interest to trigger a reversal in property values, rather their aim, philosophically, is to ensure that property does not become the preserve of the very few. It would be hard to decry that ambition.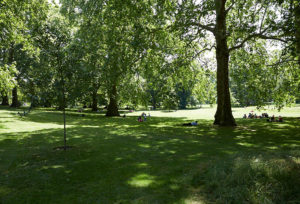 Whatever your personal views on Mr Monbiot's proposals, it is clear that politics will be a major influence on London's residential property market for the foreseeable future – little change there then. Since the London market peaked in 2014, few market fundamentals have changed (save perhaps for the new build sector), there has been no recession or global financial crisis and we have maintained record low interest rates, yet values have fallen circa 20% and transaction volumes as much as 60% (crude average statistics but they serve to illustrate the point). The falls have been driven almost entirely by political uncertainty and politically driven tax, legislative and regulatory changes.
Against this backdrop it is perhaps surprising that we have seen a positive quarter with committed buyers (predominantly British and American) coming to the market (many in the midst of May's barrage of parliamentary votes on the withdrawal agreement). Whilst we remain no closer to political certainty, some of these clients have now transacted (the fastest in just 24 hours in a rallying of advisors reminiscent of the headier days) with others remaining active and positive about the potential opportunity presented by the current conditions.
Market commentators are making much of a post 'Brexit Bounce'. We remain more cautious, believing that pent up supply may well meet much of this demand and the immediate aftermath of a hard-Brexit may not be bloodless. Could there be a 'Boris Bounce' if he wins the leadership and follows through with his plans to reduce stamp duty to pre-2014 levels? Might a potent combination of weak sterling, reduced stamp duty and adjusted values be enough for Boris to send the market "gangbusters" as he hopes?! We will have to wait a few more weeks to know who will occupy No. 10 and then a few more still to see what their budget will bring. Whoever takes the helm, the next Brexit deadline is just around the corner. Once again, the Autumn market will not escape from political interference.